ALTERNATIVE plans have been proposed for Rowledge Village Hall which would 'repair, refurbish and reuse' the existing and popular 110 year old wooden village house rather than move to a new location on Fullers Road.
A planning application for a new modern, carbon-free concourse on a site off Fullers Road was recently submitted to Waverley Borough Council with the support of the condominium trustees – as previously reported in the herald.
The trustees claim to have "over 85 percent community support" for the plans, having conducted four rounds of public consultations so far.
But ahead of the April 11 comment deadline, lively debate is taking place after a number of villagers, including architect Mark Westcott, questioned the proposals – not just as to the proposed site, but what could be done to preserve the existing hall, bring it up to date and "give it another 110 years of useful life".
They point out that the proposed site on Fullers Road is in a protected landscape beyond the greenbelt, outside the settlement boundary of the village and within a designated area identified on Waverley's Part 2 Local Plan as an Area of ​​Strategic Visual Importance – a Designation intended for protection Areas that are important because, as in this case, they shape the character of a place and prevent built-up areas from growing together.
The field on Fullers Road in Rowledge on which the new Town Hall is proposed is in an Area of ​​Strategic Visual Importance (ASVI) and offers greater planning protection (order measurement ) (order measurement)
Residents who support the alternative concept do not accept that the current hall is beyond repair and believe that a visionary 'best practice' approach of 'renewal and reuse' should be adopted.
In this way, buildings and landscapes should be preserved, managed and cared for as sustainably as possible "not only for today, but also for future generations".
They believe such an approach is particularly important in a small village and community like Rowledge, where open spaces and older buildings are valued and, where present, should be protected at every opportunity.
The group notes that the current Langen Strasse site has no policy issues in terms of overall planning policy, with the exception of a lack of disabled parking spaces as it is an existing use.
They believe that a considered program of sequential and phased work is entirely possible and should include:
Construction of a new small hall of the same size as the existing one at the back of the current location;
Full use of the ability to erect an exoskeleton (or external structural framework) over the old main hall;
Pinning back the wooden tongue-and-groove interior of the "great" hall to the exoskeleton; Providing a thick layer of insulation inside the steel frame under a new "skin";
Demolition of the crumbling entrance hall (which they agree is beyond repair) to create three or four disabled parking spaces, along with a parking bay, ample provision for bicycles and the added bonus of an improved streetscape.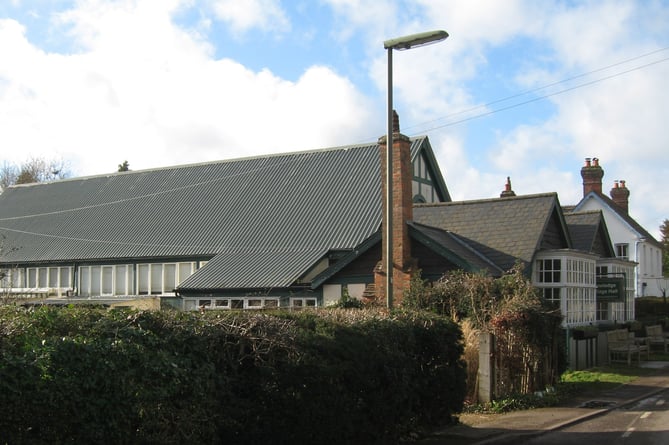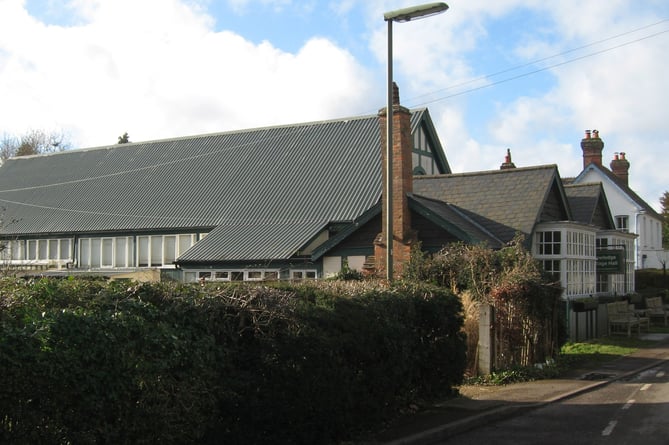 Rowledge Village Hall was built on Long Road in 1914 (Markus Westcott ) (Markus Westcott)
Mr Westcott, a local landscape architect and heritage building specialist, said: "Having grown up in Rowledge, it strikes me as quite extraordinary that the parish hall trustees and their supporters consider even the only remaining patch of protected landscape within the village to be preserved without thinking in a visionary way about what could actually be achieved with the current hall at its current location.
"In my view, writing off the old hall and its current location completely is irresponsible and reprehensible.
"As the Municipal House and its assets belong to all Rowledge residents, I believe the democratic way forward is to hold a referendum to decide whether a new Municipal House should be built on the only remaining piece of specially designated open land.
"Such a referendum should include all registered voters in both counties that straddle the county line.
"Without a clear majority commitment, the loss of the ASVI would otherwise be inexcusable.
"The need for green infrastructure, green investment, sustainable development and landscape are now high on everyone's agenda. The proposal contradicts all of that."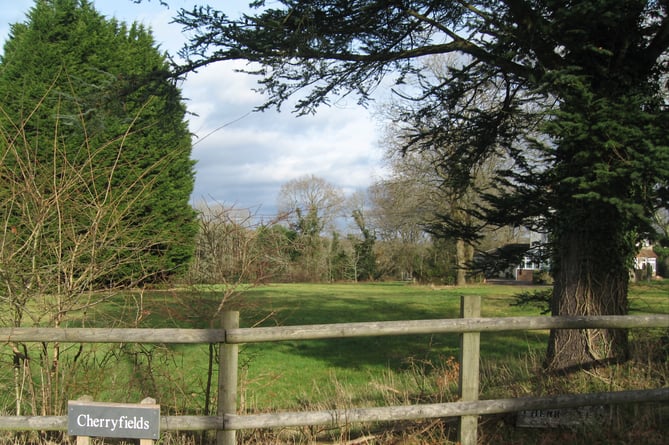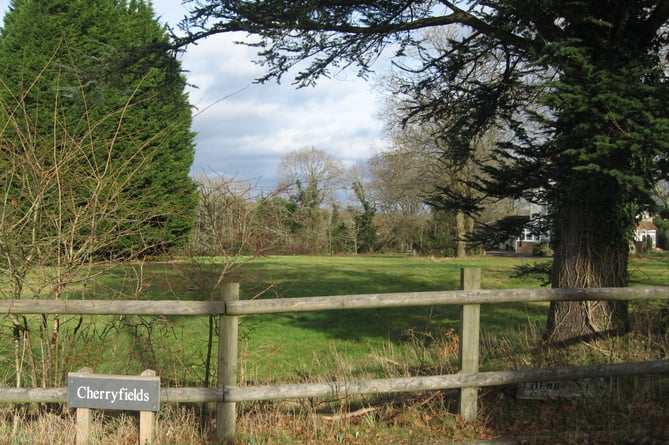 The proposed new location of Rowledge Village Hall, off Fullers Road (Markus Westcott ) (Markus Westcott)
In response, Jim Duffy, on behalf of the Rowledge Village Hall Trustees, said: "The Hall Trustees welcome Mark's ideas, along with any other views from Rowledge residents and interested parties.
"The planning application is live (WA/2022/00955) so we encourage everyone, for or against, to make representations to Waverley Borough Council before April 11th.
"We wrestled with many options over a number of years, including various scenarios for rebuilding on the existing site.
"We believe the proposal for a new hall addresses all of the issues that Mark raises here and have over 85 percent support from the community in the responses so far."
However, Mr Duffy added it was the first time the Trustees had been presented with "this particular approach" despite having undergone four rounds of deliberations.
He agreed that the front part of the existing hall could not be saved, but added that it was an "important element to support the current mix of uses" as smaller day uses like the coffee spot, movement classes and the arts group were housed throughout the main hall would is used for preschool.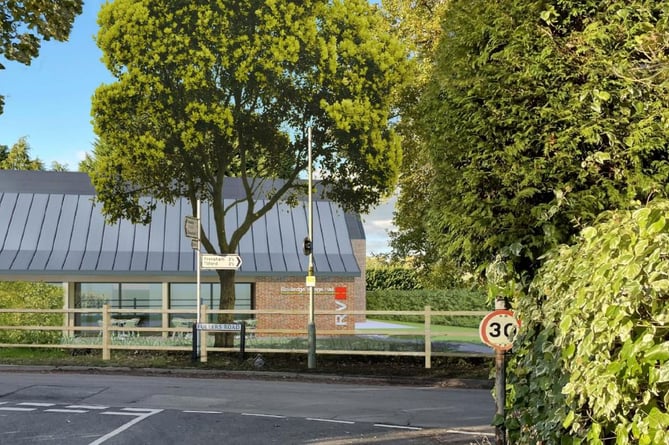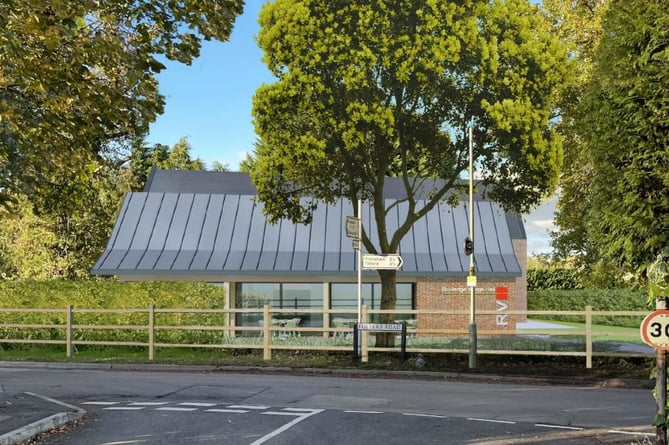 An artist's rendering of the proposed new Rowledge Village Hall as visualized from School Road (Rowledge Village Hall ) (Rowledge Village Hall)
"Without keeping the small hall, it's hard to see what Mark is trying to preserve with his elaborate exoskeleton proposals," he said.
"Put simply, it would remain: three thin walls; a very light wooden construction; a tin roof; rotting clerestory windows; no foundations – all on an unsuitable lot with virtually no outdoor space. It may be old, but there is very little in the main hall worth preserving.
"There is not enough space behind the main hall for a new small hall, and even if it were, it would no longer open onto the street.
"We refer readers to the planning report of the ASVI edition. In many ways, the new location is an excellent location for a new hall.
"The new building will be carbon-free, while the current hall has no insulation and uses direct electric heating – the least environmentally friendly building imaginable."
The planning application, file number WA/2022/00955, is available on Waverley's website. All comments should be submitted by Monday April 11 – with a decision expected shortly thereafter.